Review: The Cheshire Magazine
A popular bolthole for some winter sun, this season The Lone Star in Barbados opens its doors and restaurant to non-residents. Liz Taylor – Millionaire Party Planner (www.tlc-ltd.co.uk) visits …
For more than 20 years, The Lone Star Boutique Hotel and Suites, Barbados, has been one of the Caribbean's best-kept secrets.
The boutique property with six exclusive suites and an elegant Coral Stone Beach House, attracts guests looking for a discreet getaway and counts Simon Cowell and Rihanna among its regulars.
You don't need to be staying or dining in the restaurant to visit the Star Bar; although we couldn't resist also sampling the famous Lone Star food menu. Before we went, I imagined a star-spotter's paradise, with paparazzi and autograph-hunters loitering outside. I should've known Barbados is much too laid back for that. This isn't the kind of place you go to spot a star; it's where you go to feel like one.
On entering Star Bar, we're immediately treated like VIPs. Imagine a high-end cocktail bar with a relaxed Caribbean vibe, a beach setting and an ocean view. Its decor is in keeping with the hotel's signature blue and white tones, with solid mahogany floors. There is a tempting cocktail menu and, much as I would've liked to sample them all, I also wanted to remember the experience.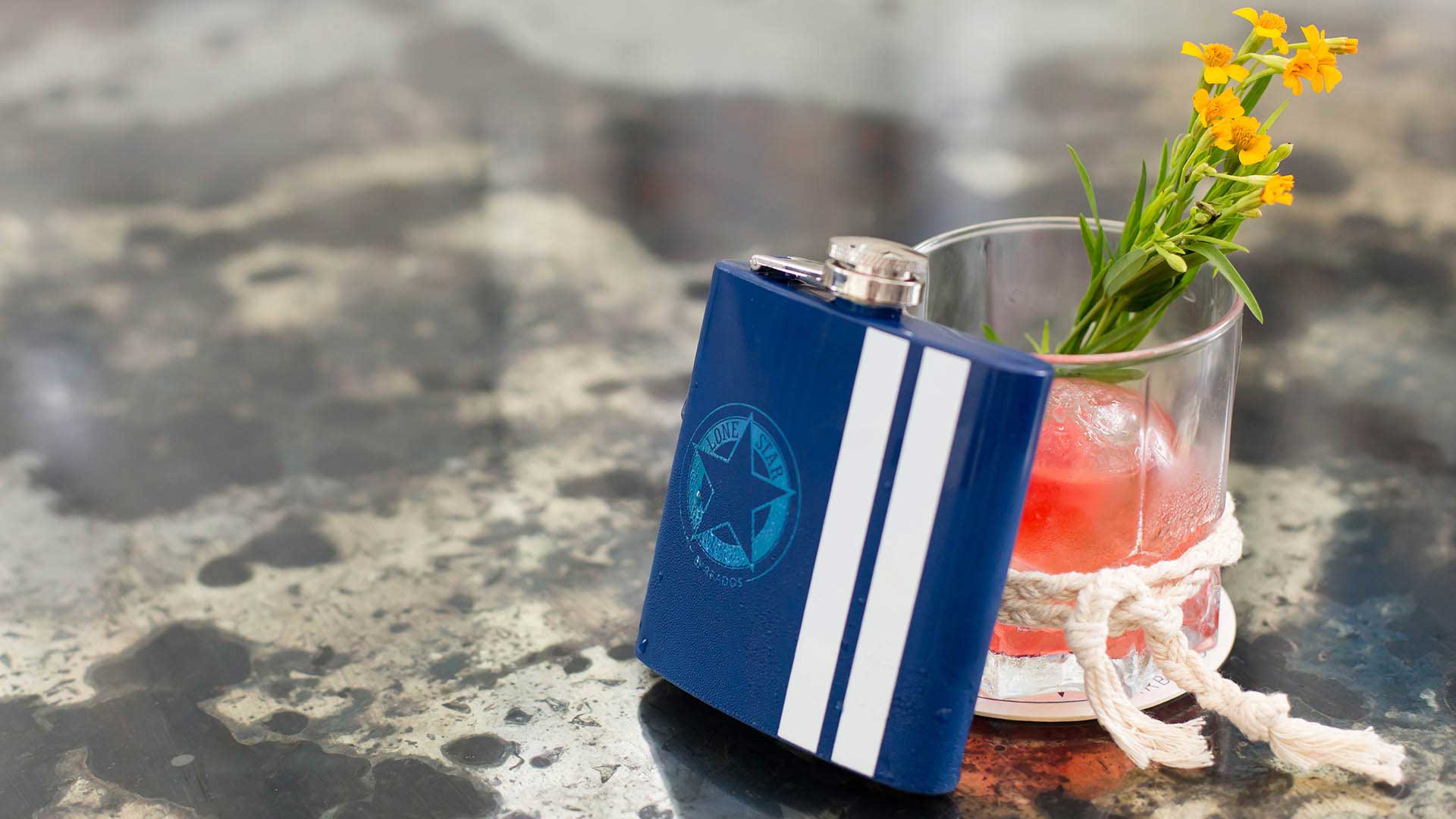 We opted for the island's most famous rum cocktail: the Lone Star Sour (brown rum, lime, lemon liqueur and brown sugar). Everything is bespoke and our cocktails arrived with the rum in a cute, Lone-Star-engraved hipflask, to add as much or as little spirit as we like.
The adjacent Lone Star restaurant is also open to non-residents. Nicknamed the 'Ivy of the Caribbean', its exclusivity lies not only in its service, but also its location – a gorgeous beach, close to the water's edge, with open views across the ocean. The food is an informal fusion of European and Caribbean. Seafood features highly and, as an appetiser, I recommend seared scallops, which come with a delicate pepper and almond puree and sharp, black olive tapenade. My dining companion enjoyed crispy coconut prawns which arrived with a tangy, mango chilli sauce.
For those in search of hearty fare, there are comfort dishes aplenty. My friend couldn't resist the classic homemade shepherd's pie, while I fully embraced the ocean surroundings, choosing mirin and soy-glazed local barracuda. It felt fitting and uber-indulgent to end our meal with a perfectly moist coconut-and-rum bread pudding, paired with rum-and-raisin ice-cream.
I could easily get used to this lifestyle. Retiring to the Star Bar to watch the sunset over the water, I am spoilt for choice between a chilled bottle of Champagne or one of their exclusive, bespoke cocktails. Simply being there felt like a celebration and, in a way, we were celebrating- the best of life! {Rooms from $475 per night}