Barbados is an island that epitomises romance. From its crystal-clear waters and sandy beaches that stretch for miles, to the rich architectural heritage and unique natural wonders, it's an unparalleled location in which to say, 'I do'. And Lone Star is a wedding gem amongst wedding venues on Barbados. If you are planning a wedding in the Caribbean, these tips for getting married in Barbados from our general manager, Kristin Boland, should answer all your questions about planning a wedding in paradise.
What Are the Legal Requirements?
As there is no waiting period or minimum stay required, getting married in Barbados is relatively easy in comparison to other exotic locations.
The first step is to source a legally recognised marriage officer to perform the ceremony (this could be a Magistrate or a Minister of Religion). You must include a letter from this person when you apply for a marriage licence.
Both the bride and groom need to apply to the Ministry of Home Affairs for a marriage licence. If you're not a national, you must present your passports and birth certificates. Divorcees and widowers also need to show legal documentation (death certificate or Decree Absolute). Once the licence is granted it will be valid for three months
The best advice is to enrol professional help – either a wedding planner or a hotel wedding coordinator. Not only will they be your person 'on the ground', in touch with all the local information and amenities, they'll also be able to navigate any red tape and follow the correct timelines.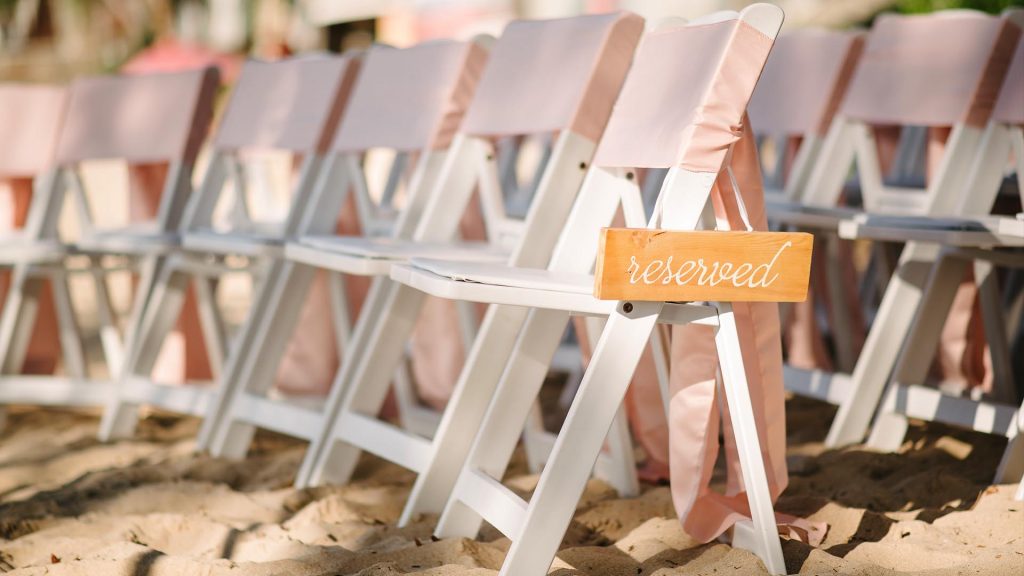 When Should We Get Married in Barbados?
The good news about getting married in Barbados is that you can more or less do it at any time of year. January is a peak time to visit, where the island is a haven for those in search of winter sun in an idyllic setting.
The best time to get married in Barbados is during the island's dry season, which falls between December and April. Here you can expect clear blue skies and seemingly endless sunshine, with average daily temperatures of around 30 degrees.
Rainy season starts in June, with the wettest months being September to November. But it's certainly not all downpours and grey skies. Even in rainy season, the weather is fairly predictable, often there's a quick shower in the afternoon, breaking up an otherwise clear and sunny day. Barbados also tends to avoid the worst of the Caribbean's tropical storms, despite being situated close the hurricane belt.
What is the Best Location for a Barbados Wedding?
This may be third on our list of tips for getting married in Barbados, but it often exactly why couples choose a wedding venue in the Caribbean. Barbados has a host of stunning wedding locations from beach side vistas to magnificent colonial architecture – you can even get married on a boat. The Island has many churches for those in search of a religious ceremony (additional documentation such as baptismal certificates will be required).
A hotel wedding venue in Barbados, such as a beautiful beachside wedding at Lone Star, can provide the very best that the island has to offer, whilst ensuring that everything is taken care of. The Lone Star is a versatile wedding venue set in a tropical paradise. Couples can say 'I do' in the lush surroundings of our tropical gardens, take advantage of our imposing staircase as a unique aisle, or make their vows with the Atlantic Ocean as a backdrop. With beachside dining and luxury accommodation for guests, including The Coral Beach House, our four bedroomed private sanctuary, we can cater for your every need. And your honeymoon begins from the moment you say I do.
Contact our team on info@thelonestar.com to begin planning your Barbados wedding now.
Other related article TOP SIX TOURS OF BARBADOS Click here