If the thought of jetting off to an exotic location and spending a week entirely on your own sounds like your idea of heaven, you're not alone! Solo holidays are one of the fastest growing areas of the travel and tourism industry. One in six holidaymakers travelled by themselves in 2018. Internet searches for 'solo travel' have risen by 140 per cent! So, if you are searching for the ultimate tropical destination for solo travellers, read on……
Here at the Lone Star we've also seen a big increase in the number of guests 'going solo'. In fact, our single person bookings have doubled in the past year. So, we've put together the complete guide to visiting Barbados as a solo traveller.
And of course, if you do decide to visit Barbados on your own, be sure to stay at the Lone Star Hotel. We've never charged extra for single occupancy. Plus, you're guaranteed to receive the exact level of service and warmth of welcome as those travelling as a couple or group.
Why Choose Barbados for a holiday on your own?
Firstly, the idyllic scenery and friendly people make Barbados a haven for lone travellers. There's a very laid-back pace of life and it's one of the safest of the Caribbean islands, with low crime rates, especially in tourist areas.
In addition, Barbados is also very versatile; consequently, a solo holiday can be as energetic or as inactive as you require.
Many people come simply to recharge their batteries. Sleeping, reading some good books, relaxing on the beautiful beaches and sampling the local cuisine.
Others want to explore. And there are plenty of activities that can be enjoyed alone or as part of a group excursion. Here's a few reasons why our island is fast becoming the top tropical destination for solo travellers.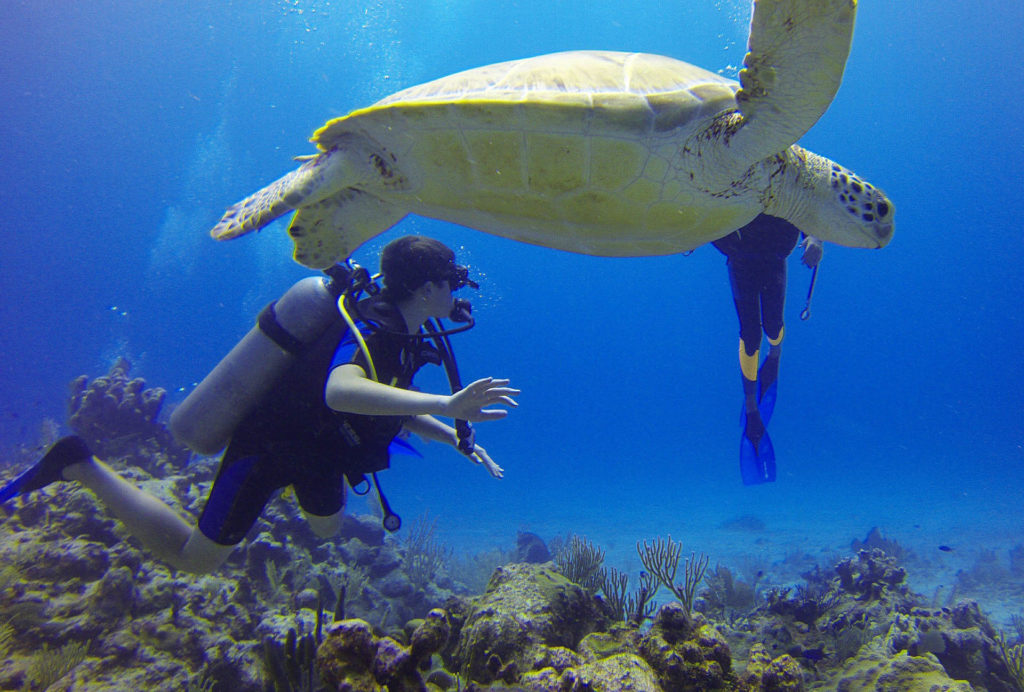 Activities for Lone Stars in Barbados
Under the sea. If you do just one thing during your stay it has to be a snorkel or dive experience. Explore the natural wonders that inhabit the island's crystal-clear waters.  The shipwrecks at Carlisle Bay are a unique attraction, or swim with the magnificent sea turtles that make their home on the beach just outside the Lone Star Hotel.
A whistle stop tour. If you like the idea of a day trip but you're too busy relaxing on the most beautiful beaches in the world, then a 360-degree tour of the island could be for you. This action-packed tour shows you all the sights in one day, leaving you free to get back to doing absolutely nothing. You'll enjoy breath-taking views. A UNESCO world heritage site. Coastline and countryside. Natural wonders. Ancient buildings. Bays and beaches. History and heritage. All topped off with a taste of traditional Bajan fayre.
Get on your bike.  To take in the sights without having to socialise on a group tour then hire a bicycle to explore at your own pace.   And if that sounds a bit too much like hard work then an electric bike could be the answer – https://www.barbadosebiketours.com/. The ideal tropical destination for solo travellers; best seen from the bike seat!
Top Tips for travelling alone in Barbados
Do your research. Barbados is very safe, but as with all travel it's important to stay vigilant. Be sure to research your accommodation fully in terms of safety and location.
Plan (but not too much). Ahead of your stay, find one or two places you'd like to visit or activities to try. Don't pack your schedule – it's good to leave an element of openness so that you can decide when you arrive and according to who you meet.
Keep somebody informed of your whereabouts. It's tempting idea to go completely off the grid, but whether it's a friend or relative at home or your hotel representatives, it's important that somebody knows where you are and when you'll be back.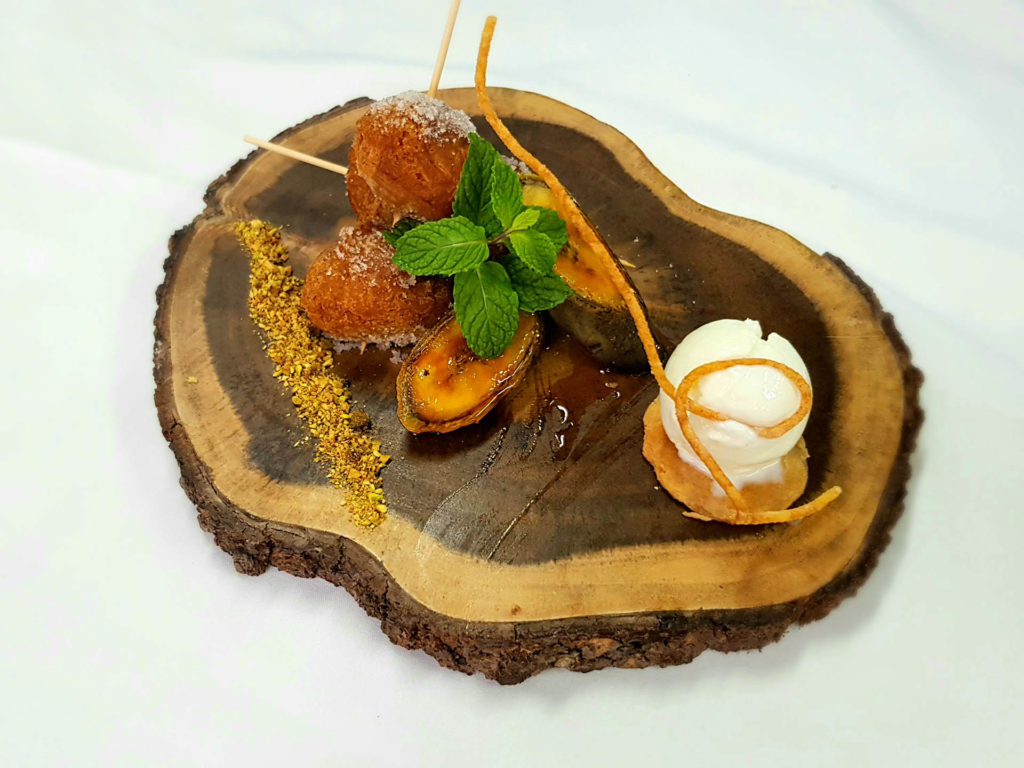 Here is our General Manager, Kristin Boland General Manager explains a bit more about the solo travel trend.
"We've always attracted guests that want to stay by themselves," says Kristin, "We're offer private, luxurious accommodation with no single occupancy supplement, plus being in a safe, picturesque location we're completely geared up for lone travellers. But there has been a definite rise in recent years – especially in the number of female visitors.
"When you think about it, it's easy to understand why more people are choosing to get away from everything (and everyone). Our solo guests can do as they please with no need to follow anyone else's itinerary – they don't have to compromise on their holiday. It's a wonderfully indulgent way to travel."
"There's also less stigma attached to holidaying alone – as recently as 10 or 15 years ago there may have been questions over why a person was travelling by themselves, but people understand now that it's a lifestyle choice not a necessity. And why not! Our technology immersed lives mean that we're 'always on' and always available. I can totally understand why somebody would want to check out of modern life for a week or two and spend some quality time doing exactly what they want."
"Ironically, technology and particularly Wi-Fi in more remote areas has also given rise to more solo travellers – having that connection available (whether they use it or not) means people feel safer. And the world feels more accessible."
So, what are you waiting for? If you are looking for that exclusive tropical destination for solo travellers, book your solo adventure in Barbados now.